Therapy in Indianapolis, Zionsville, and Carmel, IN
Those seeking psychotherapy often know that they need to become more self-accepting. This issue can be an especially painful one.
Anxiety
and
depression
can become frequent companions.
Relationship
complications can develop because one's personal discomfort can make other people uncomfortable as well.
A solution that is often tried and that usually fails is to hide the distress both from oneself and others by pretending that all is well. It may seem best to act like everyone else in order to fit in. But all too often "the reward for conformity is that everyone likes you except yourself" (Rita Mae Brown). Another major drawback is that "the most exhausting thing you can be is inauthentic" (Anne Morrow Lindbergh).
A much better solution is to struggle to gain more self-acceptance. The struggle means coming to terms with the authentic self, with its positives and negatives and in-betweens. Developing self-compassion along the way is very helpful in attaining self-acceptance. "As mounting evidence shows, self-compassion is typically a source of both personal and interpersonal strength, making self-compassionate individuals more emotionally stable, more motivated to improve themselves and generally better to be with" (Krakovsky, 2017).
If you are interested in psychotherapy to help in your struggle for more self-acceptance, please
CONTACT ME .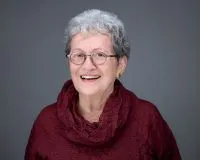 ______________________Reference
Krakovsky, M. (2017) The self-compassion solution. Scientific American Mind, 28(3), 64-69.