Counseling in Indianapolis, Zionsville, Carmel, IN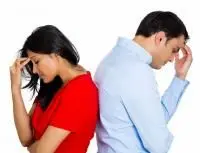 For many, a major cornerstone of adult life is the couple relationship. When it is good, it is intimate and mutually sustaining. When it isn't, the relationship can be very unsettling and hurtful.
If your partnership is in trouble, you may find the following pages to be of interest:
Unfortunately, when the couple bond has broken down past a certain point, the partners may have become too distant and upset to turn to each other to repair what has gone wrong. Then couples counseling from a professional third party is needed to facilitate the repair before divorce becomes inevitable.
You are welcome to consider me as the psychologist third party who may be of help in the repair of the partnership as you take part in couples counseling.