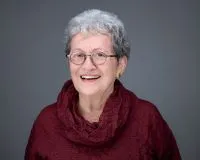 As a Ph. D. in clinical psychology with many years of practice in Indianapolis, I have worked with a wide variety of issues that are troubling to a wide variety of clients. However, my areas of particular specialization are psychotherapy for depression, anxiety, and relationship counseling because they are usually intertwined with most problems. A more complete list of services includes:
No matter how the issues manifest themselves, I hope to lessen their impact on those who come for my help. Individual psychotherapy is offered wherein a client and I meet together. However, if the client wishes to include one or more persons with whom there are difficulties, relationship counseling can be done as well, or it can be the primary therapy form. I try to be flexible in response to current and changing needs.
If you would like to read more about depression and anxiety, please click on them here or on the list above.
Click to Schedule An Appointment or call at 317-872-4158.